Company Profile
Contact Us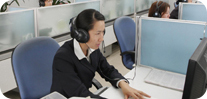 Address: NO 558,West Ningkang Road,ChengNan District,Yueqing City, Wenzhou, Zhejiang Prov., China
Tel: 0577-61511255
Fax: 0577-61521255
E-mail: leah@wzkemao.com
About Us
You are here:
Home
> About Us
Yueqing Kemao Electric Co., Ltd is located in the east coast of China, highly developed economy city-Wenzhou, is professional and earliest developers, manufacturers and sales companies of water dispensers/coolers and purifiers, concerned water treatment..
Kemao, the predecessor is Zhejiang Taiyu Water Treatment and Technology Co.,Ltd, was founded in 1992, from small to large scale, has undergone the market test and the baptism. The excellent stability and outstanding performance of our products have earned us a high reputation in the market. The volume of exported is more than 500,000 units. Our products are now selling in more than 30 countries overseas, including the USA, Mexico,Dubai,South Africa, Venezuela, UK, Spain, Malaysia etc.
Products are covering the home appliances, food and beverage, boiler softening, pharmaceutical chemicals, electronic plating, laundry and dyeing industries. Kemao Electric has passed "ISO 9001" "CE" "ROHS" "SASO" "SGS" other domestic and international certification, and received numerous honors.
Our company has independent design, development, and manufacturing and construction capability with international standards Our mission is to promote water technology applications and provide people with safe, healthy, convenient and fashionable ways of water drinking with good service, to be the most reliable water equipment supplier in the industry.